** Ordering more than one product? Please use the Paypal option below.
———————————————————–
We close at 2pm, Mon 16th Dec 2019. No orders will be sent after this date until 2020.
The first orders for 2020 will be sent out on Mon, 6th Jan 2020. You can still order online between these dates.
Have a relaxing Xmas break!
Please select your preferred payment method:

Or,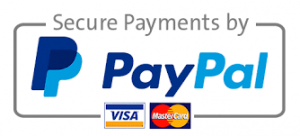 ---
Do you live outside of New Zealand? You can order here – Australia, United Kingdom, Hong Kong, USA