Concrete Cleaning Made Easy… Really Easy!
Looking for a super fast solution to get rid of oil stains off concrete?
We have quickly become famous in NZ for our curtain mould cleaning products that make mould vanish within minutes, and now the laboratory has formulated a new product that has the same effect with cleaning oil stains & mould off any concrete surface! Now you can make your concrete driveway or footpath look like new with our driveway cleaning products… ready to deliver to you today!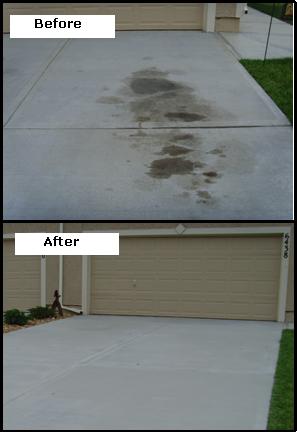 Our driveway oil remover is the best you will find, and makes waterblasting a pleasure! All you need to do is soak up the bulk of the oil with paper towel, then spray our Oil Stain Removal product. Wait 3 minutes and watch the difference!
Now you are ready to blast it off with a water blasting machine… or even better still, save the money of hiring a water blaster company and scrub the subject area yourself with soap and water and heavy duty brush.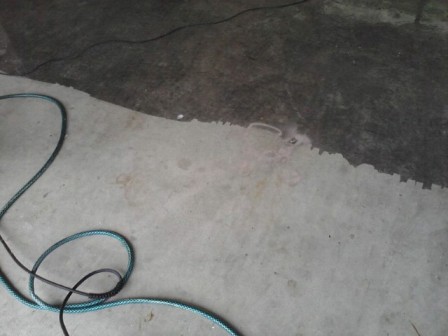 This is really quick and simple to do… and you won't find a better concrete cleaning product anywhere… it's been formulated to work fast, and it comes mixed and ready to go!
This product can be purchased today on our order page